Weah scores a goal as festivities continue ahead of his inauguration
By Jonathan Paye-Layleh*
George Weah scored a first-half goal to lead his Weah All Stars side to a 2-1 victory over a Liberian Army team as the festivities ahead of his inauguration as Liberia's new president continued in Monrovia.
The match was part of a programme of events to commemorate the swearing-in ceremony on Monday for the 51-year-old former football star, who was voted in as Liberia's new president in December.
"The essence of the game is to win," a joyous Weah told BBC Sport after the exhibition game.
Weah was dressed in his traditional national number 14 jersey, reminding spectators of his legendary football career when he wore the number on his Liberia shirt, scoring some memorable goals for the Lone Stars.
"It is my number, a number assigned to me by the nation, so I wear it," he said.
Amidst tight security and under a burning sun, hundreds of people made their way into the military barrack to see the former Fifa World Player of the Year.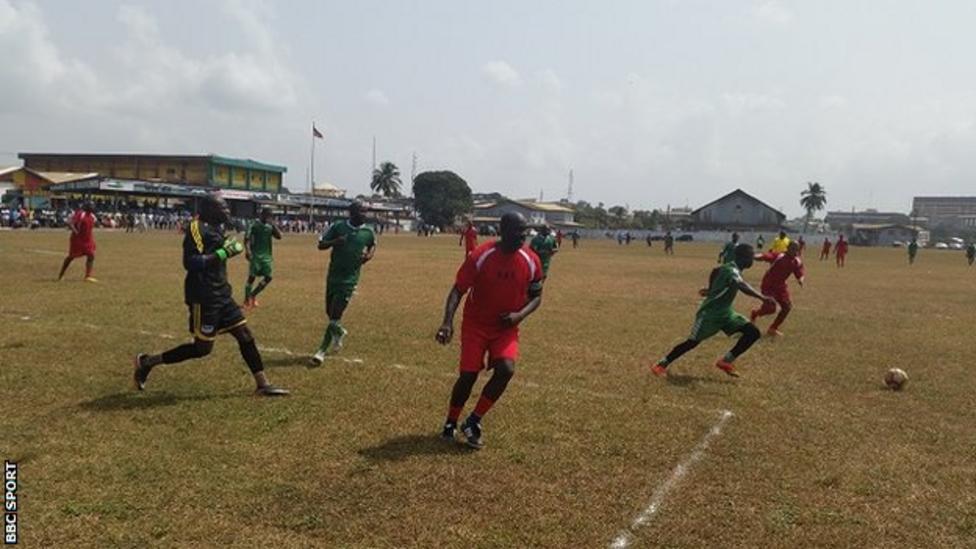 With the army marching band playing from the sidelines, Weah thrilled the crowd as he dribbled past opponents.
His goal came in the first-half when his free-kick was deflected into the left corner of the net.
"We come to win, we play to win, it is not a dream," he said, walking side-by-side with the chief of army, Mayor General Daniel Ziankahn.
"The army can run; they are stronger than us, but we push the ball around better and we are more organised.
"So we capitalised on the weaknesses of the army; it is a tactical game and tactically we were better than them," Weah added.
The Weah All Star team is made up of George Weah's former national teammates who supported his presidential bid.
One of them – former Arsenal striker Christopher Wreh – who also played for George Weah's first European club, AS Monaco, was involved.
"It is a special day because after today it will be difficult to meet him," Wreh told BBC Sport.
"Today I am proud that all of us rallied around him to become president," he said.