Cameroon viral Bidoung challenge: How low can you get?
There was the Ice Bucket Challenge, then there was the Mannequin Challenge, now from Cameroon comes the Bidoung Challenge.
When Cameroon's Sports Minister Pierre Ismael Bidoung Mpkatt bowed and shook the hand of President Paul Biya, the image of the greeting went viral.
The hashtags #BidoungChallenge and #CourberdosChallenge meaning to bend the back, have been included in 11,000 tweets.
Cameroonians have been recreating the image as well photoshopping the original on social media.
One user on Twitter added some geometry to illustrate the angle and distance of the bow to the subject.
Afrik2 Radio tweeted this imitation of the original image.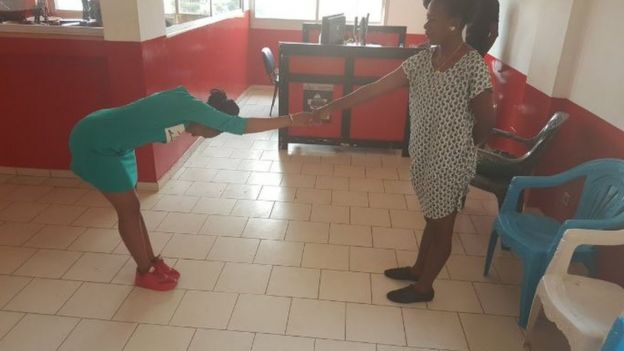 Another example of a low bow was recreated here.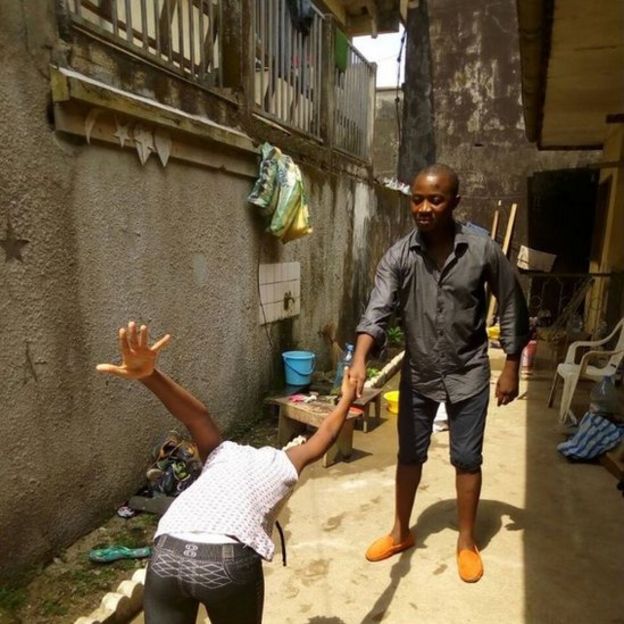 Another user tweeted (in French): "We just hit rock bottom here," as the bow is even lower in this picture.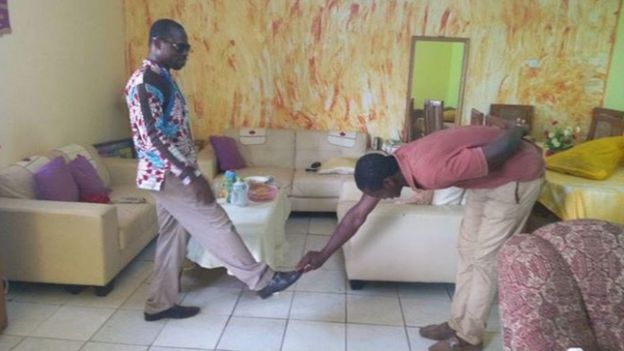 Can you get any lower? This man could.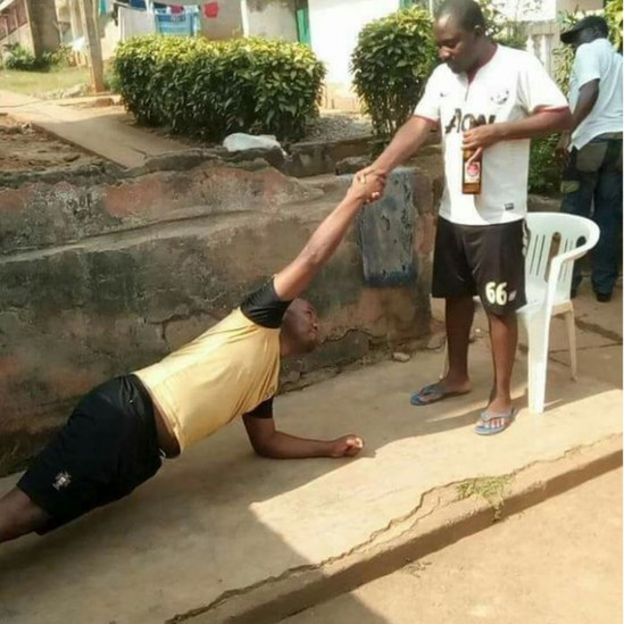 Animals also got in on the act.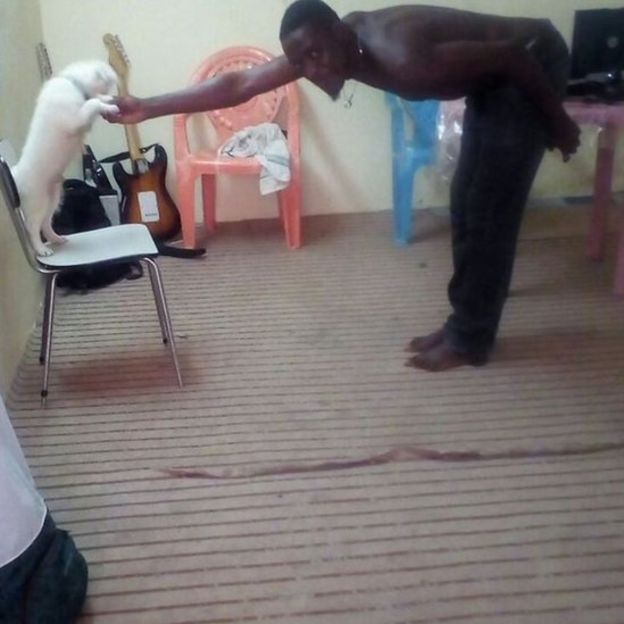 And there's this.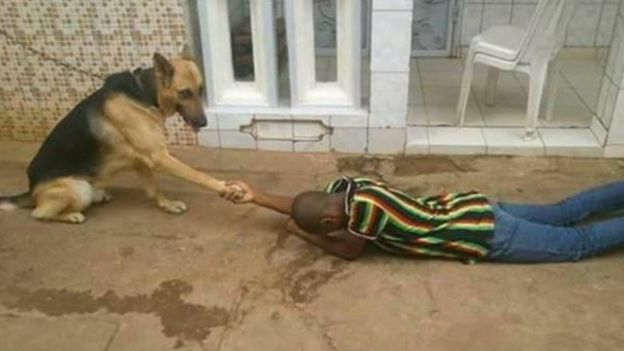 And even farmyard animals got involved. One was this goat, captured on a Facebook post.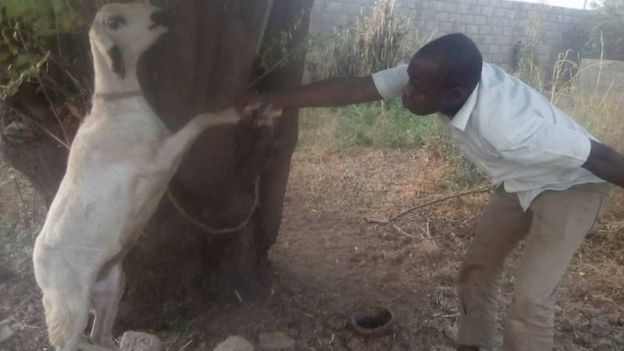 *BBC