South Africa: You will be seeing a female president in your lifetime – Sisulu
<![CDATA[By Crystal Orderson in Cape Town* [caption id="attachment_11030" align="alignleft" width="300"]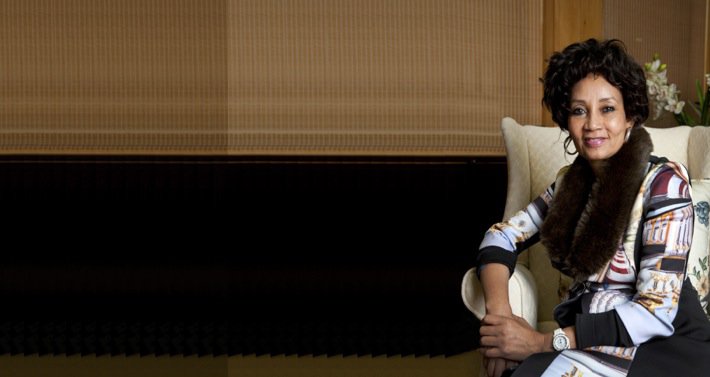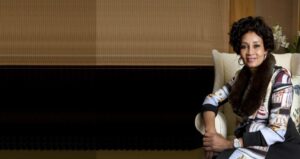 Lindiwe Sisulu, Human Settlements Minister, South Africa. Photo©Daniel Boshoff for TAR[/caption] President Zuma's tough-talking housing minister speaks to The Africa Report about the rise of women in politics in South Africa, the housing crisis in the mining sector and the government's drive for social cohesion. Powerful and articulate, Lindiwe Sisulu has seen it all. One of the longest-serving cabinet ministers in the African National Congress's (ANC) 20-year history of governance since taking power in 1994, Sisulu is also from ANC royalty.
She is the daughter of ANC anti-apartheid hero Walter Sisulu, who spent 25 years on Robben Island with Nelson Mandela.
When the ANC needs to send out a strong message, she is there. Sisulu welcomed the leader of the opposition, Democratic Alliance's (DA) Mmusi Maimane, to parliament in late June as a "hired native", a comment later withdrawn.Little is known about Sisulu's private life, but opposition politicians have branded her the "self-styled princess" of South African politics and "queen of insults".A former adviser who requested anonymity says Sisulu demands the best from those closest to her. For someone who has been in government for much of the past 20 years, her hands are "clean and free of corruption scandals", the former adviser says. She returned to President Jacob Zuma's cabinet as housing minister in May. Far from the peripheral role the office might represent in other countries, for South Africa it is central. The housing crisis among mining workers – an issue highlighted by the Marikana strike and massacre in August 2012 – remains central to the sector, and natural resources are the heart of the South African economy. A significant portion of Zuma's 17 June State of the Nation speech was devoted to housing.
Ticking time bomb
"We believe that the environment determines the conciousness of the person," Sisulu tells
The Africa Report.
"And if you have lived in a degrading environment, there is no way you can be expected to be anything else than the reflection of that. It is a ticking time bomb." As a result, an inter-ministerial committee is working with mining companies to address the backlog in housing. Housing also has historical resonance. "In South Africa, black people were driven off their land. Only 13% of the land originally owned was available to them," says the minister, who contrasts this with other parts of Africa where colonised peoples at least had land on which to build their own dwellings. "We're wanting to use our human settlements to change the spatial planning so that we begin to live together; so that my child as a black person goes to school with the child of white person and the child of an Indian person, the child of a coloured person; so that they grow up understanding that they have a common identity." And for Sisulu, the hard graft of changing ingrained societal attitudes between whites and blacks inherited from apartheid can only come through integration of living spaces. "If the only place where people come together is at work or in the mall, then it will take us many, many years to achieve social cohesion," she argues.
These long timelines do not scare Sisulu, however – indeed, she supports the ANC as an institution that can plan and force change over many decades. The next challenge for the party is what Zuma is calling the "radical economic transformation" of the country. "When I was in exile, the whole idea of struggle was met with scepticism," she says. "How could you ever defeat the might of the South African Defence Force? The second phase of our struggle is the economic – that is where we are at. Look at how much we have achieved in 20 years." Perhaps because of that, her sense of duty is strong. "Most youth in my day grew up very conscious – this struggle is on our shoulders," says Sisulu. "The ANC is my religion. It was the only organisation that provided me with hope for what a Christian would call salvation." The 2014 elections were marked by a stronger showing for the DA and the emergence of a much more radical group in the form of the Economic Freedom Fighters led by former ANC Youth League leader Julius Malema. "I am satisfied with the results of the ruling party. Twenty years into our democracy, 62% is a very high mark," says Sisulu. "There is a tendency for people to say: 'They [the ANC] don't have a two-thirds majority'. We don't want to change the constitution. But should we want to change the constitution, I am certain there will be a logical reason behind it which will also propel other political parties in parliament to support us." She is also optimistic about the reintegration of South Africa into the continent. Acknowledging that Africans often criticise those south of the Limpopo River for being a little insular, she points to the fact that very few black South Africans were allowed to leave the country until 1994. "But we are getting there – starting 10 years ago with President [Thabo] Mbeki's insistence on an 'African Renaissance'. And now we are making inroads into Africa, claiming our space as the head of the African Union Commission. We are keeping peace," says Sisulu, noting that things are going even faster in the economic sphere. "You can go to Tanzania. You'll find a Nandos from South Africa, a Checkers from South Africa, all of them."
Trailblazer
Sisulu is also a champion for women's rights within the ANC and wider South African society. "We woke up one day and found we were in a conference to elect premiers. And 80% of them were male premiers, and we had to ask ourselves how this had happened." Since then, the government has passed legislation to enshrine gender equality in government. And her own history is also that of a trailblazer. "I remember when I became minister of intelligence. I was probably the only minister of intelligence in the world who was a woman, and it was mind-boggling for others. I was the first woman minister of defence on the continent," she recounts. Of course, this fuels talk of her future. She is an arch-Zuma loyalist, back from his own days as ANC head of intelligence. Sisulu's name crops up in conversations about possible successors. "Of course you will be seeing a female president in your lifetime! But again, we are not being mathematical about this. The best man will win. And I firmly believe that, at all times, the best man is a woman." * Source
African Report
]]>