Zimbabwe's Richest Man Announces Award To Support African Innovation
<![CDATA[By Mfonobong Nsehe* [caption id="attachment_9485" align="alignleft" width="197"]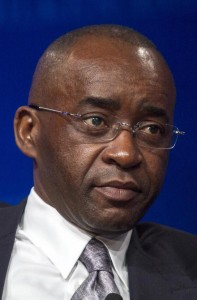 Strive Masiyiwa[/caption] Zimbabwe's richest man, Strive Masiyiwa, plans to set up an annual prize to recognize Africa's most brilliant innovators and inventors. Masiyiwa, a 53 year-old mobile telecom tycoon who founded mobile phone operator Econet Wireless Group,announced his plans on his personal Facebook page yesterday, where he stated that he was setting up the award in response to suggestions made by several of his Facebook followers. The Econet boss did not divulge many details of the awards, but he noted that he will award an undisclosed cash prize to recipients who create groundbreaking technologies and successfully register patents. There will also be prizes for business and social entrepreneurs, and even authors. Masiyiwa is worth about $600 million according to FORBES estimates, thanks largely to his stake in the Econet Wireless, which has operations in Africa,Europe, South America and East Asia. Here's the full announcement from Masiyiwa:
I am pleased to announce that as a result of many suggestions, made by the readers of this page, I plan to set up an annual award to encourage innovators and inventors in Africa. I will be setting up an independent panel that will write the rules, and publish them on a special website, linked to this Facebook page. Once it is up and running, you will be able to participate for cash prizes. The prizes will go to both business entrepreneurs, as well as social entrepreneurs. There will also be a special category for those who successfully register new patents. Nominations for awards will come from those who participate in this forum. So get ready.
For those of you who want to write books, on the lessons I have shared in these posts, there will be a special book prize, for someone who writes the most interesting book, which we will then publish in ebook format. If you want to write movie scripts, that is also ok. But wait for the rules, which will be published. It should be fun for those budding writers, and worth it for the winners!
On Monday, I will also announce, the long awaited award for teachers in Africa, that I spoke of two weeks ago. Its time to remember all those teachers, on whose shoulders we all stand!
God bless
. *Source 
forbes
 Follow him on Twitter 
@MfonobongNsehe
]]>