The Africans Who Made Time Magazine's List of 100 Most Influential People In The World
<![CDATA[
Ory Okolloh
By Esther Dyson*
The activist who helps Africans exercise their power
[caption id="attachment_9170" align="alignleft" width="200"]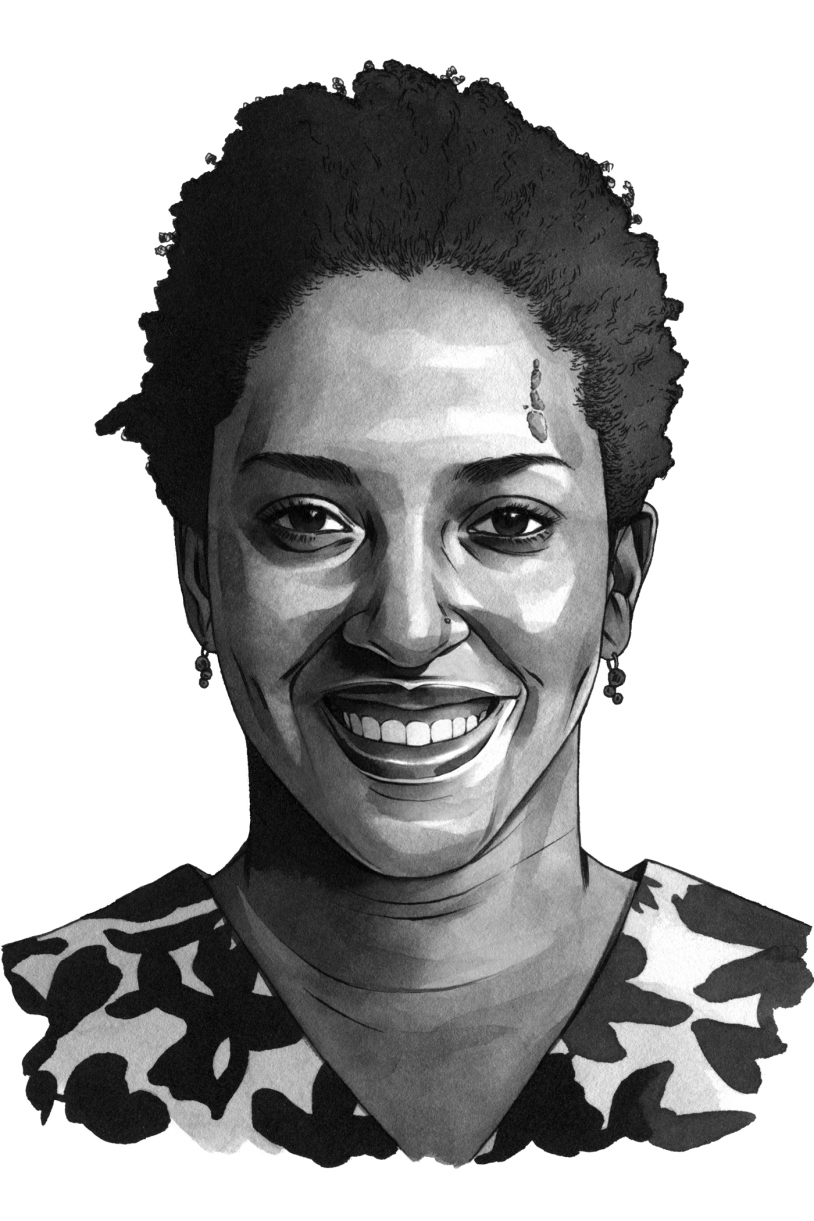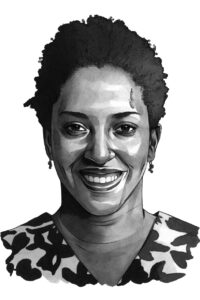 Ory Okolloh[/caption] How much does someone who gets lucky owe those who are left behind? Ory Okolloh, who was routinely thrown out of school in Kenya because her parents couldn't pay the fee, got a Harvard Law degree and a job offer from a D.C. law firm. But instead of building a comfortable life, she went back to Africa to build a more accountable, transparent world for millions. She helped create Ushahidi, an online service for crowd-mapping data — whether it's incidences of corruption in Kenya, survivors of the hurricane in Haiti or traffic problems in Washington. That caught the attention of Google and of philanthropist Pierre Omidyar. As director of investments for Omidyar's government-transparency initiative in Africa, Ory makes it her mission not to give aid but to support African entrepreneurs and citizens in building their own societies. To the extent that Ory's integrity and courage reflect Africa's society, we should all stand up and cheer.
*Dyson is a tech investor and founder of HICCup, a nonprofit
Thuli Madonsela
By Lamido Sanusi*
South Africa's fearless public advocate
[caption id="attachment_9171" align="alignright" width="235"]
thuli-madonsela[/caption] Thuli Madonsela is an inspirational example of what African public officers need to be. Her work on constitutional reform, land reform and the struggle for the protection of human rights and equality speaks for itself. As South Africa's public protector, with her ability to speak truth to power and to address corruption in high places, Madonsela has been outstanding. To speak about corruption in high places is often subversive and always embarrassing. The machinery of state can be called upon to intimidate or even destroy and eliminate whistle-blowers. It therefore requires extraordinary courage and patriotism to do what Thuli Madonsela has done. Yet in standing up for the truth as she sees it, she has assured herself a place in the history of modern South Africa and among the tiny but growing band of African public servants giving us hope for the future of our continent.
*Sanusi was governor of the Central Bank of Nigeria from 2009 to 2014
Ngozi Okonjo-Iweala
By Bono* I first met economist Ngozi Okonjo-Iweala when she was campaigning for Nigerian debt relief. We'd been fighting our way through capitals around the world trying to get Cold War–era debts canceled for the poorest, most heavily indebted countries. During her first term as Finance Minister of Nigeria, Ngozi arrived at her desk to find a weighty $30 billion owed. With oil prices on the rise, she stopped having to plead with her creditors and bought a massive chunk of her own debt so she could cancel it herself. As if to make a point. She became a legend in that moment. Humor and joy spill out of her, which can belie the fact that she's got one of the toughest jobs on the planet — how to ensure that the tens of billions of dollars earned each year in oil receipts go into productive usage, like agriculture, infrastructure, health and education. Ngozi has made corruption her enemy and stability her goal. She is fiercely intelligent; everyone wants her to work with them. I couldn't be prouder to work for her.
*Bono is the lead singer of U2 and a co-founder of ONE and (RED)
Aliko Dangote
By Bill Gates*
Africa's richest man who does good in addition to doing well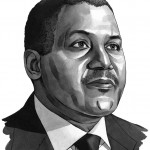 A year ago, I gave a speech in London about the fight to eradicate polio. It included a section on Nigeria, one of just three countries where the virus still circulates. The organizers told me Aliko Dangote had been invited. I thought, I'd like to see him, but he'd end polio faster by staying in Nigeria and doing the work he does every day. Fortunately, Aliko thought the same thing. He skipped my speech, and the children of Nigeria are better off for it. Aliko is Africa's richest man, and his business activities drive economic growth across the continent. That's impressive, but I know him best as a leader constantly in search of ways to bridge the gap between private business and public health. It's for that reason he helped create the Nigeria Private Sector Health Alliance. And it's for that reason he is an advocate for agricultural research and malaria control. All of this is in addition to Aliko's leadership on polio and other diseases. The last time I was in Nigeria, we met with dozens of people, from government leaders to front-line health workers. After I left, Aliko followed up with them to make sure they were doing the work they said they would do. This year, Nigeria is on pace for its lowest number of polio cases ever. Aliko is a big reason why.
*Gates is co-chair of the Bill & Melinda Gates Foundation
Sister Rosemary Nyirumbe
By Forest Whitaker*
She gives hope for young women scarred by war
In Gulu, Uganda, Sister Rosemary has made it her mission to provide within an orphanage a home, a shelter for women and girls whose lives have been shattered by violence, rape and sexual exploitation.
At the Saint Monica Girls' Tailoring Center she runs, those women can become themselves again, thanks to the security and comfort they feel — a tremendous accomplishment in a country still fragile from years of civil war. But what truly fascinates the people who have the privilege to meet with Sister Rosemary — as I did when I narrated a film about her, 
Sewing Hope 
— is her magnetic and contagious energy. For girls who were forcibly enlisted as child soldiers, Sister Rosemary has the power to rekindle a bright light in eyes long gone blank. For women with unwanted children born out of conflict, she allows them to become loving mothers at last. The traumas she heals are unfathomable, but the reach of her love is boundless.
*Whitaker is a producer, director and Academy Award–winning actor
Imam Omar Kobine Layama, Archbishop Dieudonné Nzapalainga and The Rev. Nicolas Guérékoyame-Gbangou
By Jim Wallis*
Faith leaders on the front line
As violence ravages Central African Republic, three men are working tirelessly for peace to hold their country together. Imam Omar Kobine Layama, president of the Central African Islamic Community; Dieudonné Nzapalainga, the Archbishop of Bangui; and Nicolas Guérékoyame-Gbangou, president of the Evangelical Alliance of the Central African Republic, are religious leaders who actually do what their faith tells them to do. Sharing a meal with these three showed me again what can happen when faith leaders walk their talk. Their witness has come with significant personal costs. For example, Imam Layama and his family have lived with the Archbishop since December when it became too dangerous in Bangui to stay in the imam's house. Because of their efforts the world is taking notice of the conflict. The imam eloquently stated an important truth: "Politics try to divide the religious in our country, but religion shouldn't be a cause of hate, war or strife."
*Wallis is president and founder of Sojourners; his new book is
 The (Un)Common Good: How the Gospel Brings Hope to a World Divided
Binyavanga Wainaina
By Chimamanda Ngozi Adichie*
The memoirist with a mission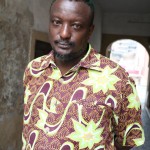 By the time he was 10 years old, Binyavanga Wainaina knew he was gay. But he lived in Kenya, a country that demonized homosexuality. And so for years he pretended to be what he was not. In December 2012, his friend — a fellow gay man who had also spent his life mired in pretense — got sick. Even as he lay dying, he could not tell his family that he was sick. His death broke Binyavanga's spirit. The best-known Kenyan writer of his generation, he felt an obligation to chip away at the shame that made people like his friend die in silence. By publicly and courageously declaring that he is a gay African, Binyavanga has demystified and humanized homosexuality and begun a necessary conversation that can no longer be about the "faceless other."
*Adichie is a Nigerian writer and winner of the Commonwealth Writers Prize
*Source
Time
Magazine ]]>