10 Reasons African-Americans Should Invest in Africa
<![CDATA[By  G. Thorpe*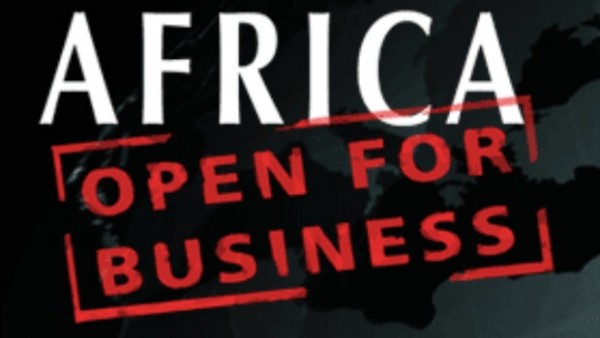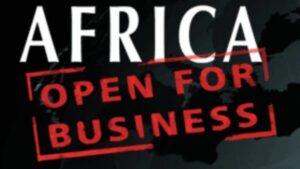 Africa has the most natural resources in the world. For example: Just one country, the Democratic Republic of the Congo is estimated to have $24 trillion worth of untapped deposits of raw mineral ores, which is equivalent to the combined total Gross Domestic Product of Europe and the United States combined. These raw minerals include cobalt, copper, niobium, tantalum, industrial and gem diamonds, gold, silver, zinc, manganese, tin, uranium, coal, petrol and timber. It is believed that 80 percent of the world's coltan is in the Congo. Besides the raw resources, there are plenty other investment opportunities in Africa and with proper organized initiatives many African-Americans that may want to invest can make plenty of money for their efforts. According to Jerome Almon, a businessman and an economist, "African Americans spend well over a trillion dollars annually, and it does us no good, however investing in Africa through business ventures can create thousands of new millionaires, and dozens of new billionaires in a wide range of categories." Below are 10 solid reasons why African-Americans should organize campaigns or join other solid initiatives to invest in Africa.
1. Indication of the new scramble
A good sign that there is a significant amount of wealth that can be made in Africa is the new scramble for the resources on the continent.  Currently, China, Japan, the United States and other countries are positioning strategically to extract the resources from Africa. For instance, many Chinese companies—some of which are backed by the government—have made significant investments in the Congo and other parts of Africa.  The Chinese government have realized that it's going to need resources from Africa to fund its growth, its consumption in the future and to make it a wealthier and more powerful nation.
2. Africa is Untapped
Ozii Obiyo, an international business consultant, used the term "untapped" to describe Africa's potential for positive growth across many sectors, in a recent interview.   For example, besides all the raw materials that are untapped, Africa has 60 percent of the world's uncultivated arable land.   Experts estimate that the continent's agricultural output could increase from $280 billion (USD) –the estimate as of July 2010– to $ 500 billion (USD) by 2020 and as much as $880 billion (USD) by 2030. Investing in farming in African can be a lucrative venture.
3.Ground-floor opportunity
There is major ground-floor opportunity for businesses in Africa. For the decade ended Dec. 31, 2009, an African composite index made up of eight countries, including South Africa, Nigeria, and Egypt, returned about 14 percent annualized. South Africa alone returned an average of 13 percent per year over that period. Compare that with the MSCI Emerging Markets Index (Morgan Stanley Capital International), which returned about 7 percent annualized, or the S&P 500, which lost about 3 percent over the same period.
4. Strong growth expectations 
According to projections from the World Bank, nine of the 15 countries in the world with the highest rate of five-year economic growth are in Africa. Experts estimate that Africa is likely to grow by 4.7 percent over the next five years. Economists expect much slower growth in places like the United States and U.K. over the next few years.
5. Profitable companies
There are a number of well-known companies that are based in Africa, including South African Breweries and telecom company MTN. Africa's total stock market capitalization now exceeds $1 trillion. A past study by two economists, Paul Collier and Jean-Louis Warnholz, found that from 2002 to 2007, the average annual return on capital of African companies was 65 percent to 70 percent higher than that of comparable companies in China, India, Indonesia, and Vietnam. That means the African companies were more profitable. Africa also features about 10 stock exchanges, according to bizcommunity.com. The market capital has risen from $5.5 billion in 1988 to $569 billion in 2005 (excluding South Africa). In addition, small investors are able to access Africa's growth potential through the T. Rowe Price Africa and Middle East Fund (nasdaq: TRAMX), launched in September 2007. The SPDR S&P Emerging Middle East & Africa (nyse: GAF) exchange-traded fund is another option, according to John H. Christy's commentary on Forbes.com.
6. Demand for commodities
Ten percent of the world's oil reserves and 40 percent of the world's proven gold reserves are found in Africa, according to experts. In addition, Africa contains 90 percent of the world's platinum reserves, about 80 percent of its cocoa and diamonds, 60 percent of its phosphate, 50 percent of its bauxite and chromium reserves, 20 percent of its titanium, and close to 15 percent of its oil and natural gas.  As other countries like Brazil, Russia, India and China continue industrialize, they're going to be demanding more and more of these commodities.  (Source: US Geological Survey).
7. Domestic demand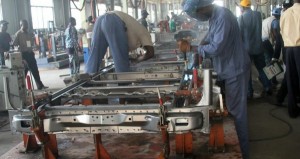 As people begin to make more money in Africa, domestic demand is set to rise. Consumer spending for goods and services in sectors like telecommunications/Internet services, transportation, wholesale and retail is increasing. Africa's consumption has grown by $250 billion since 2000,  according to the Global Insight United Nations Conference on Trade and Development, McKinsey Global Institute.  Estimates show that 85 million African households earned $5,000 (USD) or more in 2008. The numbers of households with discretionary income is projected to rise by 50 percent until 2018, reaching 128 million. By 2030, the continent's top cities could have a spending power of $ 1.3 trillion. African households spent $860 billion in 2008. And African consumers as a class will spend about $1.4 trillion in 2020.
8. Tax-exemption opportunities
Ethiopia, among other African nations, offers significant tax incentives for import of investment capital goods. According to the Ethiopian Embassy, there is a 100 percent exemption on importing investment capital goods like plant machinery and construction material into the country. Also, products developed in Ethiopia are exempt from export tax.
9. Electricity investment
Helping Africa meet its electricity needs can be the light at the end of the tunnel for small investment opportunities that have long-term benefits. Infrastructure development projects are usually the type of investment opportunities reserved for big, institutional investors and project finance endeavors; however, Africa's need for electricity is so deep that even smaller investors can offer solutions, albeit, on a much smaller scale.  There are a lot of rural communities in Africa that are far removed from electrical grids. Individual systems, small geothermal plants, or diesel generators can be supplied to these communities under carefully crafted arrangements that can turn a profit for the investor/provider.
10. Renewable energy investment opportunities
The surge of renewable energy offers investment opportunities in Africa for small investors and small to medium-size businesses. Renewable sources of energy can be modular in their production and delivery; Africa is blessed with an array of renewable sources of energy like wind and solar.
Source:
http://money.usnews.com/money/personal-finance/mutual-funds/articles/2010/08/26/12-reasons-to-invest-in-africa?page=2 http://myafricanplan.com/2011/02/52-reasons-to-invest-in-africa/ http://www.ventures-africa.com/2013/06/almon-rallies-african-americans-to-invest-in-africa/ *SOURCE
Atlanta Black Star
]]>