Senegal: AfDB approves US$ 33.5 Million to promote youth and women employment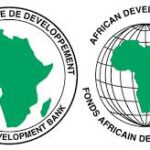 The Board of Directors of the African Development Bank (AfDB) Group) on Wednesday, 23 October 2013 in Tunis, approved a loan amounting to US$ 33.5 for Senegal to help the country finance the Project to Support the Promotion of Employment for Youth and Women (PAPEJF).
This project embodies the vision of the authorities of Senegal in the fight against youth unemployment and underemployment as defined in the « Company Project of Senegal ». It represents an ambitious program in terms of job creation and is in complementary with the initiatives implemented by other development partners.
This project seeks to create decent jobs and sustainable incomes through skills development through  the promotion of micro, small and medium-sized enterprises (MSME) for the youth and women, especially in agricultural and services value chains. The project will generate at least 15,000 sustainable decent jobs in rural and semi-urban areas (60% for youth of both sexes and 40% for women) and develop the technical and managerial skills of 17,000 entrepreneurs.
It thus provides for the creation of 156 integrated agricultural, aqua cultural and poultry farms which will entail the development of approximately 1000 ha of land. It will also involve the construction of 18 training centres for handicraft trades, the establishment of 15 multifunctional platforms and 40 trading kiosks, and the refurbishing of 3 agricultural vocational training centres.
Focusing on youth and women entrepreneurship in the agricultural and services value chains it will broaden employment and income opportunities in the in the rural and semi-urban areas targeting particularly the regions of Kaolack, Fatick, Thiès, Casamance Naturelle (Ziguinchor, Kolda and Sédhiou) and in the surburbs of Dakar. By consolidating the development of the agricultural, poultry and aquaculture value chains, this project will enhance the outputs and specific potential of the selected areas, thus increasing employment and income creation opportunities.
The PAPEJF is aligned to the first pillar of the 2013-1017 National Economic and Social Development Strategy (SNDES), which target "growth, productivity and wealth creation", in particular regarding employment promotion, rural sector development and integrated development of the rural economy. This project meets also the objectives of the New National Employment Policy (NPNE) which focuses on the creation of sustainable jobs and better management of the labour market.
Moreover, it is consistent with CSP 2010-15 and the Bank's strategy for 2013-2022 which seeks to "support inclusive growth through economic diversification and integration". In this regard, The PAPEJF is consistent with three of the five operational priorities of the 2013-2022 strategy (skills and technology; private sector development; and infrastructure development) and targets two of the three special interest areas (agriculture, food security and gender).
As of 23 October 2013, the active portfolio in Senegal was nearly 302 million U.S. dollars for 12 active operations in the public sector, and U.S. $ 221.8 million for five others in the private sector.
*Source ADB