Is Africa About To Get It Right on Infrastructure?
ADB targets USD 500 million for Project Development vehicle of Africa50
By Ajong Mbapndah L

Africa5o the continents newest and most innovative infrastructure delivery vehicle is off to a promising start following the recent launch of its fundraising drive at NASDAQ. USD 5oo million is the amount on target by the African Development Bank, ADB, for the project development of Africa50 which will focus on regional and national projects of strategic importance to Africa. Sponsored by the Made in Africa Foundation (MIAF) of Ozwald Boateng, the choice of NASDAQ was to attract interest from investors says Neside Tas Anvaripour, Director of Business Development at the ADB and Team Leader for Africa50. "Africa50 embodies Africa's promise for sustained growth and prosperity," said Tas of the project which will be Africa's largest infrastructure delivery vehicle created so far. The alliance between MIAF and AfDB aims to raise up to USD 500 million for Africa50's project development arm by the first half of 2014.In an interview with Ajong Mbapndah L, Tas Anvaripour sheds more light on Africa50, the attractive returns it will provide to investors .
The African Development Bank and Made in Africa Foundation officially launched the fundraising for Africa50's Project Development Vehicle at the Nasdaq headquarters, how did this go and why the choice of Nasdaq and New York?
The event was a positive development in our establishment efforts, as it promoted Africa50's Project Development Vehicle. The Bank is targeting to raise  up to USD 500 million for the Project Development vehicle of Africa50, Africa's newest and most innovative infrastructure delivery vehicle, to develop regional and national projects of strategic importance for Africa. For us, it was important to launch these efforts in a location that could attract significant interest from investors.  As for NASDAQ, we opted for this choice because Africa50 is  a commercial vehicle offering attractive returns to investors. NASDAQ conveys this message like few other places.
 Who were those who took part at the Fundraiser and what did it come up with, any positive signs?
The event was sponsored by Made in Africa Foundation. We welcome the increasing interest to fuel Africa's growth. In addition, the event received interest and support from globally recognized names such as: Capri Capital, Huffington Post, Double Click, Heirs Holdings, Tony Elumelu Foundation, and Gilt Group, through a working luncheon hosted immediately after our appearance at NASDAQ by Arthur Sulzberger, Publisher of the New York Times. Personally, I think that attracting mainstream interest into Africa50 is the real sign of success for the events in New York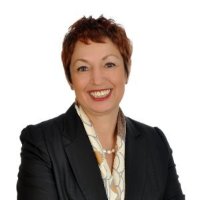 It certainly should not come to you as a surprise that many people may have heard about the Africa 50 project for the first time because of that launching and many others may not never have heard about it at all, what is the Africa 50 Project?
Africa50 embodies Africa's promise for sustained growth and prosperity. Through Africa50, we will be developing and financing the infrastructure backbone that is needed in the continent. Through better infrastructure, African countries will increase their global competitiveness, reducing the costs of doing business and accelerating the speed of delivery for goods and services. But, perhaps most notable is the fact that through better infrastructure, which includes power, transport, ICT, as well as water and sanitation projects, Africa can achieve regional integration, thereby growing the size of its internal market at the same time as the current historical expansion of the continent's middle class. Africa50 is an independent structured credit vehicle able to deliver innovative financing to support transformational infrastructure.
If we understand well, it is a partnership between some private sector groups and the AFDB, who does what, who is responsible for what and what criteria, is going to be used in identifying priority projects?
African Development Bank is the sponsor and seed investor of Africa50. We are currently discussing the participation of several different governments, institutional investors, private companies, and impact investors into Africa50's founder's equity base. However, we cannot yet announce specifically who else is part of this initiative. What we can say is that African Development Bank is receiving overwhelming support from Africa, as well as from the rest of the world to set-up Africa50.
 The goal is to raise $ 500 million for Africa50's project development arm by the first half of 2014, how is this amount going to be raised?
Africa50's $500 million for Project Development is being raised through a combination of commercial investors, impact investors, and bilateral donors. African Development Bank will provide seed capital. At the moment, we are finalizing the specific structure that would maximize the investment level.
At what point should people expect to see the first project accruing from this initiative?
Although we are being described as overly ambitious, my experience in the market reveals that we will have a minimum of two critical investments – be that through Africa50's Project Development or Project Finance Vehicles – in the first half of  2014. In essence, the market should expect a fast turnaround between establishment and project delivery because speed and efficiency are paramount to Africa50.
To skeptics who will complain that there have heard about lofty promises from the trans-continental road projects, to the huge expectations from NEPAD etc, how do you reassure them that the Africa 50 Project is different?

 We have done this before. Between 2009 and 2011, African Development Bank delivered four large infrastructure projects in Senegal that were unthinkable until we came into reality. By investing EUR 185 million, African Development Bank catalyzed over EUR 1.3 billion in total investment in the country, in two years, thereby giving rise to an integrated approach that solidified one of Africa's most important infrastructure backbones. Through Dakar Airport, Senegal is opening new doors for global investment into the country. The Sendou Power Plant is providing the electricity needed for the airport, as well as for about additional 40% of the country's population. By investing in the Dakar Toll Road, the airport and the power plant are efficiently connected to the City of Dakar. But, of course, all this wouldn't be possible without the raw materials –including the coal supplies for the power plant—arriving into Senegal through the expansion of the Dakar Port. Simply put, we have the experience, track-record, and stakeholder's trust and confidence to enable the successful roll-out of Africa50 into Africa's infrastructure market.
Everyone will agree infrastructure is an issue, what are some of the other areas that the African Development is putting its focus on?
Agriculture, health and education are also critically important for Africa's development. By investing in infrastructure, we seek to support other institutional efforts in these key areas. By leveling the playing field by which farmers can bring their products to markets, by shortening distances between health centers and health consumers, and by developing the jobs and industry demanded by graduates, infrastructure holds the promise to continued growth and stability in Africa.
From a personal perspective, there seems to be growing attention from the rest of the world on Africa and its opportunities, what does Africa need to do to reap premium dividends from the attention ?
To translate this interest into higher levels of investment, Africa ought to design and establish the missing investment products and services (i.e. tenor extension, first loss guarantees, credit enhancement, exit options, etc.) while, at the same time, ring-fencing the prospects for healthy returns. This is achieved through an improved enabling environment, a sustained reform effort, and innovative vehicles such as Africa50.