Africa Can Be a Strategic Partner in the Global Market of Natural Gas
By Ajong Mbapndah L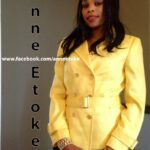 Launched recently in Nairobi, the Africa Gas Association –TAGA has resuscitated the interest in a resource whose optimal exploitation could have profound changes in the fortunes of the continent. Anne Etoke, Managing Director for West Africa, one of those who worked closely with TAGA CEO Pam Namai towards the launching, says the Association is determined to build on the big success of the conference to market the potential that Africa has and to help draw investors to the continent.  With close to a hundred participants in attendance, the launching provided a platform for networking among Africans and foreign partners. TAGA will join with partners and other stake holders in advocating for natural gas as a resource and making Africa take a strategic role in the global market Etoke said in an interview with PAV.
You were recently in Nairobi for the Africa Gas Association (TAGA) inaugural event how it did and what were some of the highlights?
The inaugural Event of the Africa Gas Association in Nairobi Kenya Oct 14th -15th was a huge success. The CEO of the Africa Gas Association (TAGA) Pam Namai and her team did terrific work to ensure that the event ran smoothly. We were honored to have the presence and participation of government officials like Ms Anna Othoro, Minister of Trade, Industrialization, Co-operative Development and Tourism for Nairobi County and Honorable Dr. Richard Ekai, Principal Secretary Ministry of Mining Kenya whose keynote address opened the plenary session. The two day event provided ample networking and, investment opportunities and more. We also had very insightful presentations and discussions from professionals from Africa and other parts of the world.
How was the turn out, where did participants come from and how representative were there in terms of covering the entire continent?
The event had over 90 participants from the public and private sector. These participants came from more than 10 countries to discuss the importance of natural gas, the opportunities it presents and challenges faced by African countries. In addition to participants from African countries, we also had people from countries like the UK, Norway, and the USA. You can expect that with the kind of ground work and outreach we are doing, subsequent forums will have a bigger audience and broader representation. For a start we can say the launching exceeded expectations.
On the Africa gas Association, what is it all about, what is its mission?
The Africa Gas Association is a Trade Association. It advocates for natural gas as a resource and is leading the way for a clean, secure, and domestic energy future for Africa. With the potential that the continent has, TAGA seeks to place Africa as a strategic player in the global gas market. Though a young Association, TAGA believes in playing a role in using natural gas as a resource to power local communities and improve the lives of millions of Africans. This kind of advocacy we believe will help in addressing problems from infrastructure, to local training, safety, better management and the building of sustainable partnerships in helping Africa make the best from a vital resource for the development and wellbeing of its people.
How is the membership of the organization? Who is eligible to join?
The membership of the Association is open and growing. For interested people or companies, there are several merits that come with joining TAGA. Your membership of TAGA brings you closer to a community of thousands of leaders within the continent and beyond. Our members are provided with opportunities to network at various settings and events, get exposure and benefit from the expertise of real professionals.
.The Africa Gas Association Welcomes International ,exploration and production (E&P) Companies, Distribution Companies, Transmission Companies, Equipment Companies, Natural Oil Companies (NOCs), in Africa and worldwide. TAGA also welcomes banks, Media, Nonprofit Organizations and other service providers. For more information and all inquiries we are always available to address enquiries (info@theafricagas.org).
What is the potential that Africa has when it comes to natural gas and are there some countries using it already?
According to the 2012 BP Statistical Energy Survey; Africa had a proved Reserve of 14.53 trillion cubic meters, or 6.97% of the world total and equivalent to 71.7 years of current production. In 2011 Africa had a Natural Gas Consumption of 109.8 billion cubic meters, or 3.4% of the World's Total. There are 25 Countries in Africa with the potentials of Natural Gas. However, 15 Countries are currently exploring Natural Gas. With the recent discoveries of massive fields of Natural Gas in East Africa around the Rovuma basin, Mozambique is second to Qatar in the global supply of Natural Gas. A few years ago, Mozambique, Tanzania and Kenya would not have appeared in a list of potential supplies of large volumes of Gas and LNG, and now Companies and Countries are scrambling to be part of the business and to secure investment. The sector has great opportunities for investment, it has amazing potential for employment and development and TAGA believes optimizing the exploration and usage of natural gas could be a potential game changer for our continent.
You are responsible for West Africa with the Association, can you tell us about your responsibilities?
As the Managing Director TAGA West Africa, I am currently responsible for the General Operations and smooth functioning of TAGA's activities in West, South and East Africa. Working with other members of the TAGA team, we all have the collective responsibility to raise awareness and help market the great potentials and opportunities in a sector whose optimal exploration and proper management of dividends could help surge Africa forward.
Now that the Association has been launched, what next will it be working on, what is the roadmap for the way forward?
The launching was just the beginning and there is definitely more that will come from the Africa Gas Association both in the continent and beyond to help raise awareness and attract investors. TAGA will participate at the World Alliance for Decentralized Energy    Annual Conference and Joint Meeting with Northeast Clean Heat and Power initiative from November 19-21 in Boston, MA, USA. In February of next year, there will be a big TAGA event in Abuja Nigeria, in March 2014 there will be the Power-Gen Africa event in Cape Town South Africa, and there will also be the Annual Conference of TAGA.  The list of events is not exhaustive as more   will be announced as time unfolds.
Despite the recent terrorist attack there has been much talk about the economic development of Kenya, IT start ups etc, what impressions did you have about Kenya after the trip?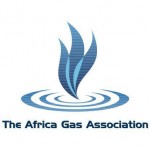 Kenya remains a beautiful country, one with big investment opportunities, great people and I do not think the recent attacks take away anything from its potential. The attacks were unfortunate and the loss of life very regrettable. As Africa becomes more and more conscious of its potential and as the world and the investment community shows more interest, it is only in a peaceful environment that our countries including Kenya can thrive. Kenya is a promising country with great potentials and the attack should not stop people who are interested in doing business there, checking out opportunities or just getting a taste of its amazing touristic sites.