The immigrant that turned beauty queen, movie star
By Collins Mwai*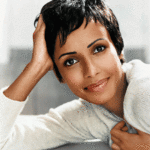 Former Miss France and French actress, Sonia Rolland has been in the country for the past three weeks shooting a documentary that will feature the country's progress over the past 20 years since the 1994 Genocide against the Tutsi.
Through the documentary, she plans to show the strides the country has made in various aspects, such as the place of women in the society and economic development. The documentary which comes out next year will be showcased at the prestigious Cannes Film Festival, amongst other festivals.
"Most of what I have read or watched has left me disappointed. Most of them don't do the country justice; some are too short others got it all wrong. I am just looking to show people all over the world a positive side, development and what can be achieved by people with a vision."
Most people would wonder why Sonia would be interested in Rwanda of all countries. To that she answers, "I was born and brought up in Rwanda, it is a county I know. I can't have a vision of other countries I don't know well. I always talk about Rwanda."
She lived in Rwanda before moving to Burundi in 1989 and later to France in 1994. "When I arrived in France in 1994, I had a culture shock. People I met there knew little about me and where I was from. They had all sorts of theories about me and it kind of made me mad that they were closed minded."
But even as disadvantaged as she was, she defied all odds by proving to them what an African immigrant teenager would be if she put her mind to it.  "I joined the beauty competition to enable me to be become an actress. I began as Miss Bourgogne in 2000 and three months later I became Miss France."
The lanky beauty, who dwarfs everyone around her not only because of her height but also because of her grace, says that in a way the crown prepared her to be an actress. "In a certain way, Miss France was like a role for me. During my tenure as Miss France, I was acting as people expected of me. That enabled people to take interest in my personality making it easy for me to move into acting."
Though she held the title more than a decade ago, she has managed to stay relevant as an actress and public figure. "Fame can be tricky. What helped me get through easily is remembering that it was just for a passing moment, one year. I never let it get into my head. When you are famous, friends and people around you can be 'fake', only your family remains real."
Sonia admits that she was afraid to have kids as it would ruin her acting career. "I was like everyone who thinks about their career, I thought it would derail me. I am not married but I have two children. Family is everything and my kids have made me stronger."
"I have a boyfriend who is a director and actor. For now our lives are our biggest project."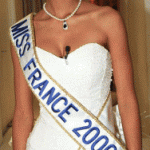 Next year in May she plans on doing a fictional movie, Ordinary Life, a story of two teenagers who grew up in their mother's absence. "I think the local movie industry is coming up. I would like to work with the local industry. I am almost where I want to get in life and in the course of the way I have had to say no to some movie and salary offers as they were not good for the path I had set out on."
On whether the Rwanda movie industry has focused too much on Genocide themes at the expense of other themes, Sonia says it is a story that has to be told as it was a defining moment in the country's times.
Her determination in working with the local industry can be proven by her putting up a local production company, Sa tourne Productions.
Madjissem Beringaye, Sonia's business partner says over the years Sonia has begun showing interest in what is happening in the country. "You can see her maturity and her wanting to be in touch with what is happening in Rwanda. She has even put up a production company and she wants to play a bigger role."
*Source The New Times