With 20 billionaires Nigeria tops Africa billionaires list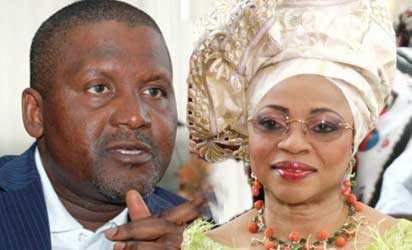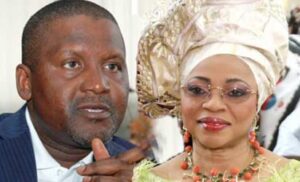 LAGOS (AFP) – There are far more African billionaires than previously thought, Ventures magazine said Monday in a report on the continent's mega-rich, but the number of Africans living in extreme poverty has also shot up.
Previous Africa-rich-lists named as few as 16 billionaires, but Ventures said its exhaustive research had identified at least 55 on a continent where the wealthy often fiercely protect details about their fortunes.
The pan-African business magazine said it was able to uncover dozens of new billionaires by using "on-the-ground knowledge" to overcome hurdles that may have "hampered" other researchers.
Of the 55, 20 are Nigerian, including several oil barons, while South Africa and Egypt boast nine and eight respectively.
Ventures' supported reports by Forbes which listed Nigeria's Aliko Dangote as Africa's richest man with a fortune of $20.2 billion (15 billion euros).
Dangote, who made his fortune in cement, heads a multi-interest empire, profiting from products including flour and sugar, while eyeing a massive investment in oil refining.
The continent's richest woman is Nigeria's Folorunsho Alakija, whose Fama Oil owns an offshore oil block, which she acquired in 1993 "at a relatively inexpensive price", likely through a helpful connection, the magazine said.
Alakija studied fashion in London, then made dresses for Maryam Babaginda, the late wife of Nigerian military dictator Ibrahim Babaginda.
The former designer "is believed to have ridden on the crest of this relationship to acquire an oil block," off the Niger Delta in southern Nigeria, said Ventures.
The most prominent South African named is Nicky Oppenheimer, worth an estimated $6.5 billion, whose fortune came largely from the diamond mines his family controlled for decades, which were operated by De Beers. Oppenheimer sold his family's stake in De Beers two years ago.
The figure of 55 is "actually an under-estimate" of Africa's billionaires, Chi-Chi Okonjo, the founder of Ventures, told AFP.
"People are not comfortable disclosing their wealth," he said.
Corruption is rife on the continent and the rule of law still unevenly applied. African business moguls often face accusations that their fortunes were illegitimately earned, including with extra-legal help from political patrons.
The apparently rising number of ultra-rich Africans has come amid broader economic growth on the continent, which has seen an average of five percent GDP expansion since 2010.
But economic growth has not kept up with a rising population.
"There are more than twice as many extremely poor people living in sub-Saharan Africa today (414 million) than there were three decades ago (205 million)," the World Bank said in April.
It is the only region where "the number of poor people individuals has risen steadily and dramatically," over the last 30 years, the bank said.
*Source Vanguard Nigeria