The Africa-America Institute Announces 60th Anniversary Celebration: "Unlocking Africa's Greatest Asset for 60 Years"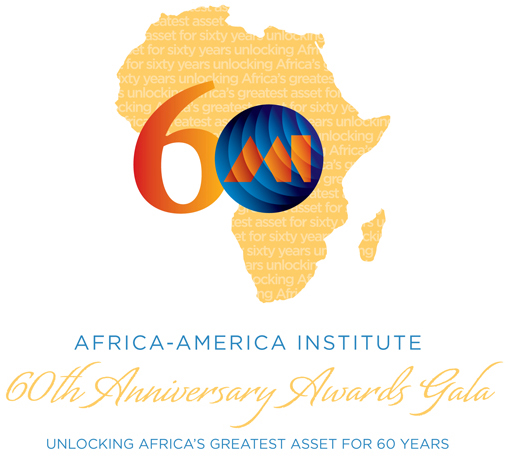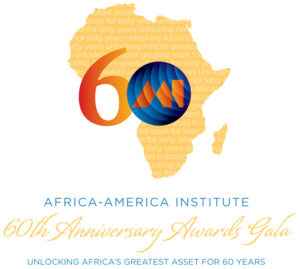 African Union to be presented with 2013 Institutional Legacy Award on its 50th Anniversary.
Tony Elumelu, Nigerian financier and philanthropist, Dr. Kandeh K. Yumkella, CEO of UN Sustainable Energy for All Initiative, and Chevron to be Honored
 NEW YORK – August 22, 2013 –The Africa-America Institute (AAI), will host its 60th Anniversary Celebration activities in New York City during the opening week of the United Nations General Assembly. AAI is an international organization dedicated to advancing education and professional training for Africans, and promoting engagement between Africa and America through education, training and dialogue.
Under the anniversary theme, "Unlocking Africa's Greatest Asset for 60 Years", this milestone year will be marked by the launch of AAI's Career Expo: Inaugural Talent Summit on Saturday, September 21 at Hunter College and a spectacular 60th Anniversary Awards Gala on Wednesday, September 25 at the Hilton New York. AAI's Awards Gala continues to be one of the largest and most anticipated events celebrating African achievement in New York City.
The Africa-America Institute was founded in 1953 in Washington, D.C. by Dr. Horace Mann Bond, then President of Lincoln University and Professor William Leo Hansberry, a Howard University professor of African History, with a multi-racial collective of educators, to support African students in their pursuit of higher education in the United States.
Today, more than 23,000 individuals from 54 African countries have benefited from AAI's higher education scholarship and professional training programs. AAI alumni are leaders in Africa's public, non-profit, and private sectors.
"In celebration of our 60th anniversary, we are pleased to host anniversary activities that highlight AAI's ongoing commitment to bolstering Africa's human capacity for development," said Amini Kajunju, President and CEO of The Africa-America Institute. "As AAI moves into a new era, the anniversary celebration will launch the new strategic vision and direction for AAI's programming and engagement with more than 23,000 alumni."
At the Anniversary Gala, AAI will present the African Union with the first-ever AAI Institutional Legacy Award, in recognition of the organizations' intertwining histories since their respective creation. AAI will pay tribute to the tremendous success of the Organization of African Unity, predecessor organization to the AU, in liberating African countries and in fostering development, peace and security in Africa for 50 years. H.E. Dr. Nkosazana Dlamini Zuma, the first female Chair of the African Union Commission, will accept the award on behalf of the African Union.
Tony Elumelu, an entrepreneur, a philanthropist and the Chairman of Heirs Holdings Limited and Founder, Tony O. Elumelu Foundation, will receive the 2013 AAI Leadership Award in Business and Philanthropy award. Dr. Kandeh K. Yumkella, newly-appointed Special Representative of the UN Secretary General Ban Ki-moon and CEO of Sustainable Energy for All Initiative, will receive the 2013 AAI Distinguished Alumnus Award. A native of Sierra Leone, Yumkella previously served as former Director-General of the United Nations Industrialization Development Organization (UNIDO).
Chevron will receive the 2013 AAI Corporate Award for its investment in Africa.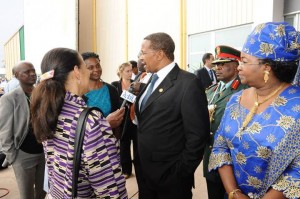 The Gala program will feature an exclusive "Conversation on Africa's Past, Present and Future". H.E. Jakaya Kikwete, President of the United Republic of Tanzania is confirmed to participate in the panel of African Heads of State. Other African Heads of State invited to participate in the "Conversation" include Prime Minister of Ethiopia and Chair of the African Union H.E. Hailemariam Desalegn, President of GhanaH.E. John Dramani Mahama, President of Namibia H.E. Hifikepunye Lucas Pohamba; President of Nigeria H.E. Goodluck Jonathan, and President of South Africa H.E. Jacob Zuma.
Corporate Sponsors for the Gala are Chevron, Norton Rose Fulbright, SNR Denton,Schlumberger, Exxon Mobil and Shell.
Continuing AAI's mission to strengthen human capital in Africa, the AAI Annual Career Expo: Talent Summit, will be held on Saturday, September 21 at New York City's Hunter College. Talent Summit attendees will hear from top industry experts on talent management and recruitment of African professionals in the Diaspora aimed at advancing a successful career at leading Africa-focused organizations and companies operating in the U.S and on the African continent.
From 8:30am–3:30pm, Talent Summit participants will learn from African expatriates and repatriates about work and home life in Africa and tips to make the transition a success; gain insight into the changing landscape of African business; and receive a firsthand account of international and regional hiring needs from global companies and national policymakers on candidate qualifications.
Media sponsorships are available for AAI's 60th Anniversary Awards Gala and Annual Career Expo: Talent Summit. To learn more about AAII's Media Sponsorship and Partnership, including media passes, coverage of reception and press briefing, among other exclusive benefits, please click here.