THE RISE OF AFRICA'S B-BRANDS
BY GEMMA WARE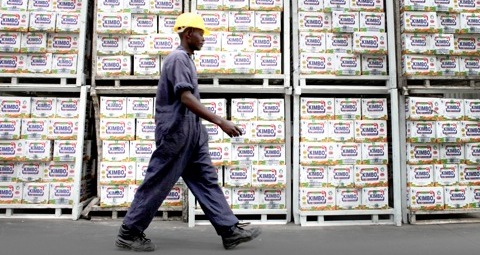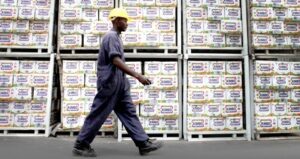 Smaller and more agile local brands are taking the fight to multinationals seeking to benefit from increasing consumer spending in sub-Saharan Africa. Both sorts of firms are looking to expand in the region and are deploying new strategies to attract customers.
Azam Cola hit the market quietly in Tanzania in August 2011. It was the first foray into the carbonated drinks market by Tanzanian family-owned company Bakhresa.
A year and a half later, the drinks have won 30 percent market share and the division is bringing in $90m, says Daniel Hill, Bakhresa's group sales and marketing manager.
Azam Cola – sold in 500ml plastic bottles – is now selling at TSh700 ($0.43), compared to TSh600 for a 330ml glass bottle of Coke.
To compete, Coca-Cola recently brought out its own 500ml plastic bottle for TSh1,000.
Bakhresa is just one of a host of locally owned companies – including Kenyan firms Bidco and Kapa, and Angola's Refriango – that are using familiar brands, local nous and quick decision making to challenge the multinationals.
These companies are already well woven into the fabric of African economies, but their founders receive little of the attention garnered by players such as Nigerian cement magnate Aliko Dangote.
Their coming of age marks a significant new chapter in the history of African business.
Most of these local brands are family-owned businesses that have been steadily growing their consumer goods brands for more than a decade without much fanfare.
Now the children of their founders are professionalising their marketing and distribution strategies, and investing in regional expansion to boost their brand recognition and scaleability.
Bharat Thakrar, chief executive of Kenya-based Scangroup, one of Africa's largest advertising and marketing groups, calls these local companies 'B-brands' because they tend to represent a lower tier of competition.
He says they saw growth of 25-30 percent in some sub-Saharan African markets in 2011.
Historically, he says, B-brand products have been underpriced, with firms investing little in marketing.
That is beginning to change, and companies are hiring more experienced brand managers, often from the multinationals themselves.
"They're creating that brand love and brand equity. They're local, they're low priced, \[and] in terms of quality they're as good as the top brands," says Thakrar.
Sky's the Limit
Kenyan firm Bidco has big ambitions. It is already present in 16 countries in East, Central and Southern Africa after 12 years of operations.
"Our goal is to be number one in Africa by 2030," says Mitul Shah, Bidco team leader for sales and marketing.
Bidco proved so successful that it bought Unilever's edible oil and soap business in Kenya in 2002.
It also produces a wide range of kitchen products, from Kimbo cooking fat to Powerboy washing powder and Biddy's margarine.
"We love competing with the multinationals because they're the easiest to compete with.
We don't make decisions in Paris, in Dubai, or in London or Atlanta. Decisions are made here within minutes," says Shah.
Bidco communicates in multiple local languages – seven in Kenya alone – and focuses its media spend on wall branding, alongside TV, radio and billboards.
It brings in advertising directors from South Africa and India to help to create its TV commercials and is also pushing its brands through social media and mobile phones.
"We have a database of more than 6,000 consumers on email who we directly communicate with in terms of new products and advantages," he says.
With more than 70 percent of Kenya's population under the age of 30, Shah says the market is dynamic and sophisticated, as consumers are hungry for new and fashionable products.
Bidco plans to launch one new product every month for the first six months of 2013.
By contrast, companies such as Tanzania's Bakhresa still do not see the need for large marketing campaigns.
The company has chosen to do little product advertising, but it concentrates instead on improving its distribution network and driving up sales volume.
It pushes its products into neighbouring countries, where it already has mills established for its bakery business. Bakhresa is planning to expand its drinks division this year in Uganda and Rwanda.
Lists of best brands have recently begun appearing.
In Nigeria, a new initiative called Top 50 Brands Nigeria is currently collecting votes to compile its first list of the country's favorite brands.
Taiwo Oluboyede, its project coordinator, says 43 out of the 100 brands under consideration are Nigerian-owned, including names such as food pro-ducers Honeywell, GTBank and the Tantalizers chain of fast-food restaurants.
In Ghana, a similar list of the top 40 brands put together in 2012 had fewer than 10 Ghanaian-owned companies.
Eric Affaidu from Superbrands Ghana said local brands still have to challenge the idea that foreign products are higher quality.
"Local brands that go beyond Ghana are able to change that perception," he says, pointing to firms like Interplast, which manufactures pipes, and mattress company Latex Foam.
Export Cachet
Faisal Ali Osumanu, sales and marketing manager at Homefoods in Ghana, also points to the importance of communicating to consumers that its palm oil, vegetable oil, jams and gari are exported beyond Ghana.
"It builds their confidence level in our products," he says.
The company has a 16 percent share of the market for vegetable oil in Ghana, competing against Asian multinational Wilmar and Avnash Industries Ghana.
Homefoods doubled its production in both 2011 and 2012 to meet de- mand and will increase production again by 50% in 2013.
This demand is driven by the rise of Africa's middle classes.
Consultancy firm Accenture predicts that African consumer spending will grow from $600bn in 2010 to nearly $1trn in 2020 (see graph).
Yet some multinationals are finding the going tough as they roll out ambitious expansion plans.
For example, Unilever, which set a target in 2012 to double its African revenue within five years, saw revenue in Ghana grow last year, but net income decreased 44 percent to $8.8m, caused by high input costs and local currency depreciation.
Scangroup's Thakrar says some multinationals have been lazy in their approach, running one advert across multiple countries.
They can get caught out – a Tanzanian housewife can see that the woman in a detergent commercial is Nigerian, and it is clear when adverts are dubbed and have no local nuance.
Thakrar says that some multinationals now realise their advertising must be locally relevant to compete.
"That is getting more important now, especially when you've got the B-brands doing exactly that," he says.
Kim MacIlwaine, chief executive for Africa and the Middle East for consumer research company TNS, sees increasing demand from multinationals for deep research into lifestyle habits.
MacIlwaine, who used to work for Unilever in Africa, says that consumers in the region are "some of the most discerning consumers, not least because they don't have very much money to spend.
"They really make their choices very consciously and very rigorously, often based on what they know works."
In some instances, B-brands might be ripe for takeover. Faced by competition in India from local cola Thums Up, Coca-Cola bought the brand in 1993.
African groups that shun such overtures will have to deploy all their local advantages to keep ahead in the face of the multinationals' large advertising, research and marketing budgets if they want to win the race for customers among Africa's young and growing middle classes.
* Source :The African Report