How social entrepreneurs tap Africa's greatest resource
By SALLY OSBERG*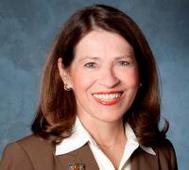 Young, bright, a qualified actuary and self-described "hardened capitalist", Taddy Blecher had accepted an offer from US consultancy Monitor, packed his bags and was prepared to emigrate — when he changed his mind.
It was 1995, and Mr Blecher's native South Africa was in the first year of its fledgling democracy under Nelson Mandela, free at last from the scourge of apartheid. Looking around him, Mr Blecher saw "aching poverty but also the greatest and most valuable resource: human potential".
Today, Monitor is bankrupt, and Mr Belcher is a dedicated social entrepreneur, founder and executive leader of three ventures providing disadvantaged South African youth a first-class business education and the chance to transform their lives.
Like Mr Blecher, thousands of talented women and men have chosen to put their strategic acumen and professional skills on the line for Africa's future, seeing and seizing the opportunity to harness the continent's greatest asset — its people — in tackling the systems holding them hostage.
Social entrepreneurs see possibility where others see problems. They are unapologetically ambitious, setting their sights not just on incremental improvements but on systems-level transformation. And to achieve their audacious ends, social entrepreneurs enroll those most vested in that transformation — people oppressed, marginalised, or constrained by an existing reality.
In Africa, those realities loom large. Nearly one third of the continent's one billion people struggle to secure enough food simply to survive. Even with steady migration to cities like Nairobi and Lagos, most Africans live in rural areas and eke out livelihoods as subsistence farmers.
Interviews with Kenyan farmers convinced management consultant Andrew Youn that modest agricultural improvements would increase productivity. Beginning with 38 farm families in Bungoma, Mr Youn proved that better seed, fertilisation and cultivation methods could yield dramatic results: in just six months, farmers were able to quadruple their harvests, repay their investment, and generate additional income to support
their families.
Armed with this evidence, Mr Youn launched One Acre Fund in 2006. Six years on, the organisation is serving 130,000 farm families in 19 districts in Kenya, Burundi and Rwanda. Farmer productivity gains average 100 percent, and their repayment rates of 98 percent sustain most of One Acre's field operation costs.
But if "the cure for hunger is food", as social entrepreneur Paul Farmer quips, the cure for illness is medical care. Mr Farmer should know. For three decades, Partners in Health (PIH), which Mr Farmer founded with Ophelia Dahl and Jim Yong Kim, has provided healthcare to the poor in developing countries, starting with Haiti. To PIH, denying treatment for diseases for which preventive measures or cures exist simply because the poor can't afford them was, in a word, unacceptable. But to ensure therapies for Aids or treatment for cancer could become as readily available in developing countries as they are for the developed world demanded a multi-tiered assault: drugs and treatments at affordable prices, protocols for administering them, a controlled environment in the case of chemotherapy, and a trained workforce.
Drawing upon lessons learned from other battles on other fronts, including the successful containment of multi-drug resistant TB in the shantytowns of Lima, Peru, PIH took up the gauntlet. They have helped negotiate massive pre-purchase pharmaceutical agreements, recruited and trained more than 8,000 community health workers, and set about proving that this workforce was every bit as capable as far better paid professionals in their adherence to rigorous standards.
In 2012, PIH had more than 1,800 medical staff working alongside those community health workers. They provide life saving medical care to a population of 2.4 million people worldwide in 10 countries. Ninety eight percent of the employees are from the countries where they work. In Rwanda alone, there were 660,137 patient visits, 37 health centers supported, 19,759 babies delivered in health facilities and 554 secondary students who received tuition coverage from PIH in collaboration with the Rwandan government.
Ten-year-old Francine Tuyishime and her father were desperate when they showed up at Rwinkwavu, a PIH-supported hospital in eastern Rwanda, on the other side of the country from their home. Without treatment, Francine's rhabdomyosarcoma, a cancer of the muscle showing up as a large, painful tumor on her cheek, would kill her. PIH staff delivered an exacting regimen of chemotherapy that shrank Francine's tumor until it disappeared altogether. Today, a healthy Francine is back in school and plans to become a doctor, a small scar all that remains of her cancer.
The World Health Organisation estimates that 70 percent of cancer deaths occur in developing countries where oncology, together with its preferred tools of chemotherapy and radiation, are practically non-existent. Over this past summer, PIH and Rwanda's Health Ministry celebrated the opening of the Butaro Cancer Centre of Excellence at the Butaro Hospital in the Burera District of northern Rwanda, a facility bringing cancer treatment to the region's 320,000 people as well as to thousands more, who like Francine and her determined dad, will travel hundreds of miles to access its services.
Across sub-Saharan Africa, social entrepreneurs like Mr Blecher, Mr Youn, and Mr Farmer partner with government ministries, business, and communities to help Africa's citizens help themselves. In fact, Camfed, the Campaign for Female Education in Africa, considers its governance model, which transfers power to local, district-level and national representatives, vital to its mission.
Camfed's founder, British-born educator Ann Cotton, designed the approach to ensure collective accountability to the 1,940,700 girls and young women who are the organisation's clients. In order to channel $106.6m in small loans to creditworthy citizens, digital lending platform Kiva partners with 50 African microfinance institutions based in 24 countries.
In Senegal, Molly Melching's Tostan engages village chiefs, religious leaders, and whole communities in a participatory human rights-based education programme that has led to over 5,000 communities publicly abandoning the practice of female genital cutting.
Judging from the Skoll Foundation's portfolio of 74 organisations, a third of which work on the continent, Africa has proven fertile ground for social entrepreneurs. For good reason. Like Mr Blecher, social entrepreneurs see past Africa's poverty to its potential. In leveraging the power of African women and men determined to improve their lives, social entrepreneurs tap into a resource far more valuable than oil or gold. They know that development gains — in agriculture, health, income generation, education and more — can only be won and sustained by Africans most vested in the continent's future. Those debating the future of development would be wise to take notice.
* Source This Is Africa .Sally Osberg is president and CEO of the Skoll Foundation