Nairobi beats Africa capitals in attracting visitors, survey shows
By PETERSON THIONG'O*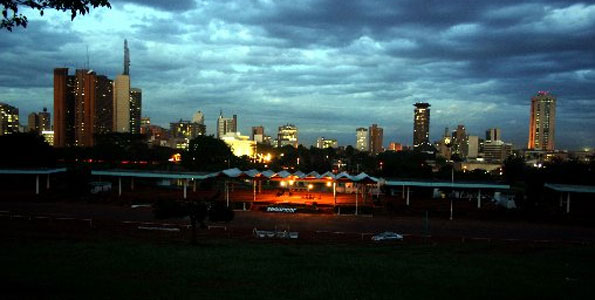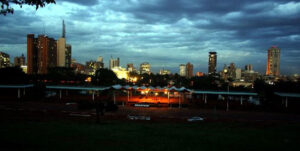 Nairobi is the fourth most visited city in Africa, a new research shows, underlining the city's rating as the economic hub of the wider East and Central Africa.
The research by MasterCard estimates Kenya's capital will play host to 1.8 million international visitors in 2012, ranking third behind Cairo, Johannesburg and Casablanca which are expected to welcome 3.3, 2.5 and 2.1 million visitors respectively.
"Nairobi ranks 8th in the Middle East and Africa, with a robust growth in international visitors of 10 per cent in 2012," the research said.
The visitors are expected inject $1.3billion into the city's economy.
Nairobi's emergence as a top destination for international visitors has in the past largely been attributed to its relatively better developed infrastructure and the presence of leading regional airline Kenya Airways, which uses the Jomo Kenyatta Airport (JKIA) as its hub.
In 2011 for example, Kenya Airways carried 3.6 million passengers, majority of whom transited through JKIA in Nairobi.
As they wait for connecting flights, some passengers opt for brief tour of the city, especially as a Kenyan visa can be obtained at the Airport for $50.
The setting up of regional headquarters in Nairobi by global multinationals and aid agencies like IBM, Airtel , Coca-Cola, Google, Microsoft, General Electric, Action Aid, Oxfam and the United Nations has also contributed to the growing number of visitors.
However, tourism could be the major driving factor especially as most tourists pass through Nairobi's JKIA.
Top 10 biggest cities in Africa and Asia by international visitors and their spending 
City
Visitors in millions  
Spending in $ billion
Dubai
8.8
7.4
Beirut
1.5
6.7
Tel Aviv
2.5
3.5
Johannesburg
2.5
3.3
Cairo
3.3
3
Abu Dhabi
2.7
2.6
Casablanca
2.1
1.9
Nairobi
1.8
1.5
Amman
1.7
1.4
Tunis
1.6
1.3
*Source The East African