Thirty Years In Power and Biya's Mission Unaccomplished
-What the Cameroonleader could do to beef up a porous legacy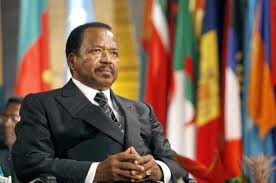 As the world watches with keen attention the hotly contested elections between Barack Obama and Mitt Romney, President Biya is celebrating thirty years in power. It is no mean feat considering that there are only about three leaders in the world today who hold a similar record. His partisans may be in celebration but many Cameroonians will agree that short of outright failure, the thirty years would have been a lot better. Without weighing in on the debate, since President Biya is still in the second year of his current seven year mandate, it is not too late for him to bolster his legacy with a number of reforms.
First, he should take the lead in ensuring that the next Parliamentary and Municipal elections are fair.The President has on numerous occasions prided himself in making Cameroon an oasis of peace in a troubled sub region. Well one of the biggest threat to that peace remains elections. For all his years in power, credible elections have been abundantly short. Few are those who take the current electoral body Elecam serious. Beginning with the next elections, Biya should vouch for transparency beginning with the ruling CPDM and then extending it nationwide. Let the CPDM sweat for its victories instead of using the administration and outright rigging that has tarnished its victories.
No one will deny the fact that corruption has thrived abundantly under President Biya.When quizzed about corruption some years back, he asked for proves, today there is an entire government in prison purportedly for corruption. There is little proof that the arrest of high profile personalities is doing anything to curb corruption. If the President is serious about fighting corruption, how about starting with article 62 of the 1996 constitutions which calls for state officials to declare their assets? Personalities arrested and jailed arbitrarily, a judiciary that takes forever to render justice, Cameroonians in the dark as to restitution if any. The current crusade neither serves as a deterrent nor does it render justice. Understandably fighting corruption under the current regime is like casting the biblical first stone, who exactly has not done something fishing while serving in government?
Looking at the unemployment numbers, there is nothing for President Biya to be proud of his thirty years. In terms of brilliance and share talent, Cameroonians have it but the opportunity is always denied them. From artists like Richard Bona, to talented soccer players like Samuel Eto'o playing in the best clubs in Europe. From computer gurus, to medical doctors, engineers etc, Cameroon should not envy any other country, but for all its potential, Cameroon remains way behind countries like Ghana and even Gabon. The President could make the investment climate more friendly, dismantle the bureaucracy at the port in Douala and launch a charm offensive towards the Cameroon Diaspora.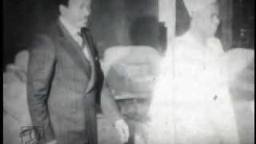 As serious as it is, President Biya has treated the Southern Cameroons problem with scornful levity. Unfortunately it is not one of those problems that can be wished away, it is not one of those problems that human rights violations will lay to rest, it is not one of those problems where bribing, leaders and creating factions is going to stem. It is about historical realities that no attempts at falsification can serve as a solution. When the President with arrogance changes the name of country as he did in 1984, it is a problem, when he abandons the Limbe deep sea port and out of the blues focuses on Kribi, people see the injustice. When the promise to tar the ring remains fallow decades after it was initiated, it is an issue. The absence of credible leadership and the numerous factions singing discordant choruses to the same song should not delude anyone about the seriousness of this problem: It is a ticking time bomb
At the sunset of his long stay in power, President Biya should look back in retrospect at how it started. It is just not normal that the remains of the man who voluntarily handed power to him on the Nov 6 1982 should continue to rot in Senegal. There was every reason for President Biya to feel rancorous after the 1984 coup, but his predecessor died since 1989, and should the devout catholic that Biya is not turn the chapter by facilitating the return of his remains?
If someone had told Cameroonians around 1984, that ten to twenty years later, they will look with nostalgia at the Ahidjo years, it would have been considered a joke.Biya has done little to earn the respect and trust of the people in thirty years but there is still plenty he can do catch up. All it takes is the will and the backbone, can he show Cameroonians he has one .He has been lucky to be a leader inCameroon where anything goes. With his style of leadership he will not survive two terms as Governor in a country likeNigeria where there is more political heat.
The odds are heavily deem that the Biya Cameroonians have known for the last thirty years will  do the above but since when was it wrong to nurse hopes that even in the darkest of prospects? By the way has the thirty years of Biya not been full of surprises? A leader who understands and knows the weaknesses of Cameroonians more than Cameroonians know him? A leader who has preyed on the weaknesses of his peoples his friends and foes? Who would have thought in 1982 that he will still be in power today? In 1992 that the revolution will not topple him? Every story has its ending and Biya has to decide how he wants his to end for better or for worst.