Senegalese Star Binta Goudiaby Bags NAFCA Award
By Ajong Mbapndah L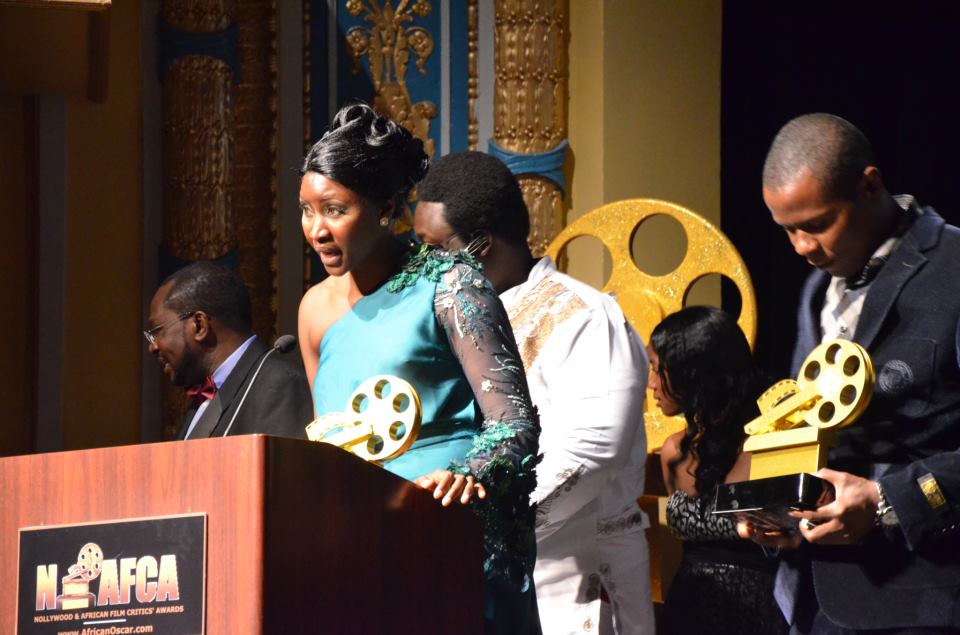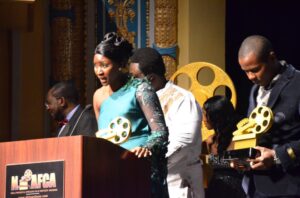 Not content with the feat of been the first Senegalese to break into Nollywood,Binta Goudiaby has continued her rise to stardom with a big win at the recent Nollywood and African  Film Critics (NAFCA) awards. The beauty who is so attached to her traditional says the award is not only a source of pride to her but all Senegalese people. Binta in a chat with PAV talks about her award, and projects that she has been working on.
Binta, we understand you recently won an award at NAFCA 2012, can you tell us more about the award?
Binta: Yes, indeed, I  won the very prestigious NAFCA 2012 award of the best Nollywood actress of the year in the category "people's choice." Nollywood is one of the three giants of the world's movie industry and the People's Choice Award is one of the most competitive at NAFCA. As a matter of fact, this year, we were more than 50 nominees for that single award and I came first, amid the presence of very talented and experimented top actresses.
You were the first Senegalese to break into Nollywood and you are the first Senegalese to win an award , how do you feel about that and what has been the secret of your success?
Binta: I feel very proud and happy to represent my countrySenegal, especially the Senegalese women. The secret of my success is that, I would like to keep late Sembene Ousmane's legacy. This is such a huge challenge, as Sembene Ousmane can be seen as the father of African cinema and he  set the standards very high. So I work very hard in order to achieve that goal.
What was the reaction of the Senegalese people to your award?

 Binta: They were very proud to see the first Senegalese to win the award for best actress in Nollywood. It was very moving to receive so many overwhelming messages from fans and calls from some Senegalese officials congratulating me.
This was the second year that NAFCA is having the awards, how was NAFCA 2012, compared to NAFCA 2011 when it started?
Binta: I was an award presenter at NAFCA 2011 awards and I can tell you that it was already a great success for its first year. But from what I have seen this year, I think that it is definitely getting better each year and will sure continue to improve.
A few months back you were inSenegalwhere you were received by Minister of Culture Yousour Ndour, what was the purpose of your trip and what was the outcome?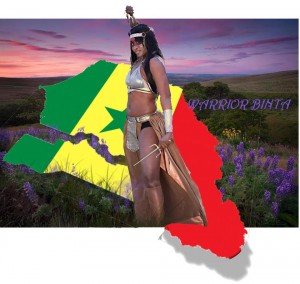 Binta: On the one hand, I had to meet several officials and personalities in charge of culture and especially cinema related policy in order to present my work, my projects for the country, to talk about Nollywood and my NAFCA nomination, amongst other subjects. The meeting with Minister Youssou Ndour was very rich and promising, indeed. I have realized that we have the same aim as regards developing the country's culture. We have kept in touch since then and I am confident about the future. The fans had been working very hard for me to win the award, so I owed them a visit as well. On other hand, like each year, I took supplies to my women's foundations and to give an award to the best students of the year in the different villages inSenegal. It was also an opportunity for me to see what else I can do to better represent the Senegalese women here in theUnited States as a representative of culture. I was received very well and I was just very happy to be there.
How is the film industry doing inSenegaland any recommendations on how to make it better?
Binta: From what I see, the industry is getting better. We were among the first Africans in the movie industry and it went down for several reasons, but now it is coming back stronger. I don't really have any recommendations but if everyone stays positive and works hard, I think we will be very competitive in terms of quality of films in the rest of the world.
Still on the film industry inAfrica, you have been in Nollywood for several years now, how will you describe the industry, what works there and what needs to be fixed?
Binta: I think it is great the way it is. I would like them to keep it Africanized because that is the reason why people want to see our films. We have a lot to offer to the world and it is good to bring that difference inherited from our culture and ancestors, as our contribution to building the world's multicultural movie industry.
Who are some of the favourite actors and actresses that you have worked with in the cause of your
career?
Binta: I love working with Emmanuelle Mensa and Best David but all the actors I have worked with are great and very talented.
What are some of the major movies and projects you have worked on in the cause of the year?
Binta: The biggest movie I have worked on this year is American Mama directed by the best director Obed Joe. It was very fun and exciting
So what next for Binta after the NAFCA award?
Binta: I have a contract for a movie inVancouver and 2 other big movie projects with Obed Joe.